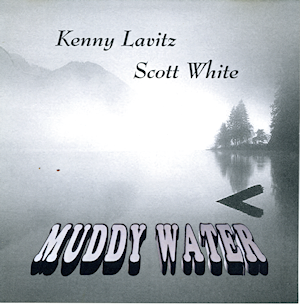 Our first CD promo. Bass: Scott White, Guitar: Kenny Lavitz, Drums: Dusty Hill, Drums: Manny Keller.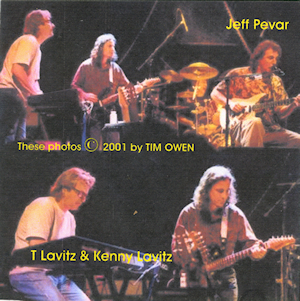 At the Wild Duck in Eugene in 2001 recording Kenny with Jazz is Dead.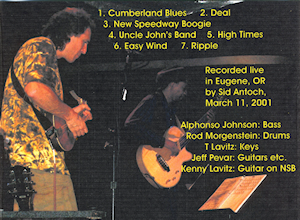 These guys were outstanding. It was a pleasure to record the music and to talk to some of them. T Lavitz is Kenny's brother who has since passed.
Tim Owen, a photographer in Veneta, took some of the pictures we used.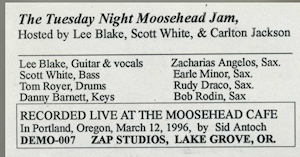 The promotional tape that started ZAP Studio in 1996.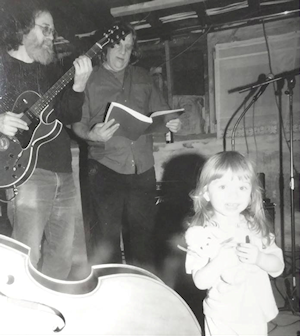 Here's a picture of Sid and David Jester at Antonio's (rip) jam in the 1990's.
Antonio Valdez hosted a jam every Sunday in the 1990's and early 2000's. It was an open jam attended by a variety of amatuer and professional musicians.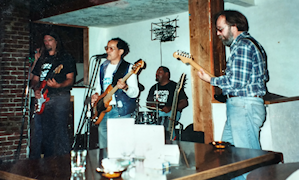 Lee Blake, Russel Eng, Carlton Jackson, and Sid Antoch. Moosehead 1996.